NAPP Canada Job Fair and Training Expo
Date: Thursday, May 18, 2017
Time: 10am-2pm
Location: Scarborough GKM Community Centre
To register: http://www.nappcanada.com/index.html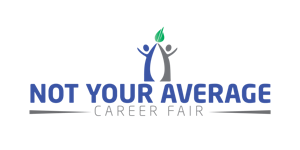 The goal is to explore options outside of the path of traditional college or university. The employment landscape has shifted greatly in the last few years and youth are graduating from colleges and universities with limited job options. In order to pay off student loans and meet other financial obligations, graduates are settling for jobs that don't even require the education they now have.
Exhibitors, guest speakers and panelists will be showcasing alternatives such as:
* Skilled Trades
* Homeopathic and Naturopathic professions
* Entrepreneurship
* Making money in the arts, and more…
This event is free to attend for students and their parents, and anyone else looking for clarity on their career options!
Date: May 13 2017
Time: 9:00 AM to 4:00 PM
Location: 255 Front Street West Toronto, ON M5V 2V6
Cost: Admission is FREE!
Register: http://bitly.com/nyacareerfair

Hiring Fair
Whether you are a graduate, unemployed, new to Canada, a seasoned veteran looking to change careers, or even a student new to the workforce, Canada Job Expo is a great place to begin your career path. Canada Job Expo provides plenty of information, job resources and discussions and opportunities for employment.
This event is FREE to job seekers and those in between careers. Everyone is welcome to attend and gain something out of it. There are no restrictions on who can attend.
Date: Thursday, 18 May 2017
Time: 10:00 AM to 3:00 PM
Location: 5110 Yonge St, North York, ON M2N 5W4
Contact: www.canadajobexpo.com
THE REC ROOM
We're hosting a hiring bash like you've never seen before (we're talking DJ, arcade games, great food and more!) because there's never been a place like this before.
Date/Time:
Wednesday May 24 and Thursday May 25, 11:00am to 7:00pm
To register: http://www.therecroom.com

As a community-based settlement agency, the Mennonite New Life Centre is a place of welcome, friendship and community, where newcomers and neighbours gather to support each other, learn from each other, and take action together for a more just and compassionate society.
Open house, job fair, workshops, and much more!
Date: May 25,2017
Time: 10:00 am – 3:00 pm   &   3:00 pm – 7:00 pm
Where: 3570 Victoria Park Ave, Suite 204 North York, Ontario M2H 3S2

The entire Bata Shoe Museum is booked to house the Wellness Exhibition on Saturday, May 27th. This beautiful museum is located in downtown Toronto, close to the Royal Ontario Museum, University of Toronto, and 2-minute walk from St. George Station.
Date/Time: 
Sat May 27, 2017
7:00 PM – 11:00 PM
Location:
Bata Shoe Museum
327 Bloor Street West
Toronto, ON M5S 1W7

The Hip Haus Works Job Fair
The Hip Haus is an organization that exists to empower young professionals in the GTA and help the growth of local business.
DETAILS:
When: 789 Yonge Street, Toronto
Time: 11:00 AM – 4:00 PM
Where: Toronto Reference Library 789 Yonge Street, 2nd Floor, Toronto, ON M4W 2G8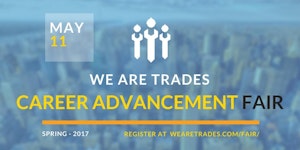 The semi-annual Career Advancement Fair! Our event creatively combines both trade show and job fair into a single fun and industrious atmosphere. The career advancement event will be held in Toronto and will specifically cater to the trades and labour industry's. Our audience will range from youth and migrant workers to experienced trades people. The fair will also be sure to entertain with contests, prizes and giveaways.
Welcomes everyone, from beginners to professionals interested in full time,part-time, apprenticeships and contract work to network with employers hiring for various positions.
Details:
Parking is underground and free for all that attend.
Bring an updated resume and receive a free Resume Review by HR Connexions Canada.
Questions for employers. You should research the participating employers before your arrival. A possible portfolio of projects completed in the past.
Appropriate attire
Be prepared to have an interview with the employers
Details:
Date/Time:
Thursday May 11 2017 from 10:00AM – 3:00PM
Cost:
FREE
Contact:
No registration necessary!
Details:
Proudly supported by industry and community during the past 8 years, the multicultural event will include plenty of activities including indoor trade show, outside display, job fair (for AZ drivers, owner-operators, mechanics, technicians, dispatchers, etc) MTO road safety awareness, driving simulator, kids and family entertainment and lots more. Entry and parking at the show is FREE.
Date/Time:
May 22,2017 10-6PM
Cost:
FREE
Location:
Brampton Soccer Centre
1495 Sandalwood Parkway East
Brampton, Ontario L6R 0K2